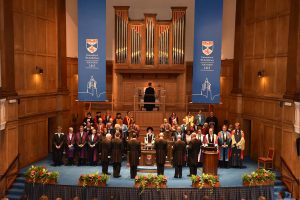 Every June there is a week of celebrations in St Andrews as students graduate from the University. From Monday to Friday there are ceremonies conducted in The Younger Hall followed by the new graduates processing along North Street. A unique and spectacular occasion.
Many families descend upon the town to join in the celebrations and look for somewhere to stay.
We have a fabulous selection of properties with accommodation to suit all budgets and provide a wonderful base to take part in the week of festivities. Many with gardens where you can enjoy the early summer sunshine and a celebratory drink.
Have a browse through our St Andrews section and by all means get in touch with any questions you may have.